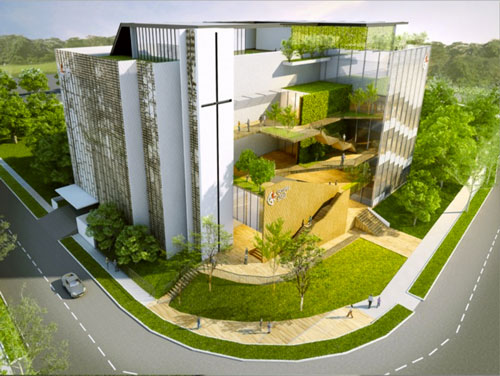 The Lord blessed Gospel Light with a 3000 square meters land at Punggol in 2013. After some 10 years of being a "nomadic church", we will be having a place to call home, a strategic base to reach an exciting generation!
With His undeniable and miraculous provision, we recognize His call to a greater stewardship of the Gospel in the Northeast part of Singapore, unto the uttermost parts of the world. As a church, we are humbled and excited to "Step it up" for the next 2 years to prepare to shine the Gospel Light to many more people.
Besides the architectural and financial gearing up, we are taking new steps of faith in our spiritual lives and ministry. It is our prayer that many will join us in this Punggol Dream, to shine the Gospel far and wide unto the Glory of our God!
#punggoldream  #gospellightshine